Work
South Shore Orthopedics
South Shore Orthopedics, located in the competitive south metropolitan area of Boston, Massachusetts in a town called Hingham, is a top-notch orthopedic practice resulting from the merger of two formerly well-known and respected practices.
The busy 16-provider orthopedics practice turned to TargetMarket for assistance in getting this message across while bringing their website and internet presence to the next level.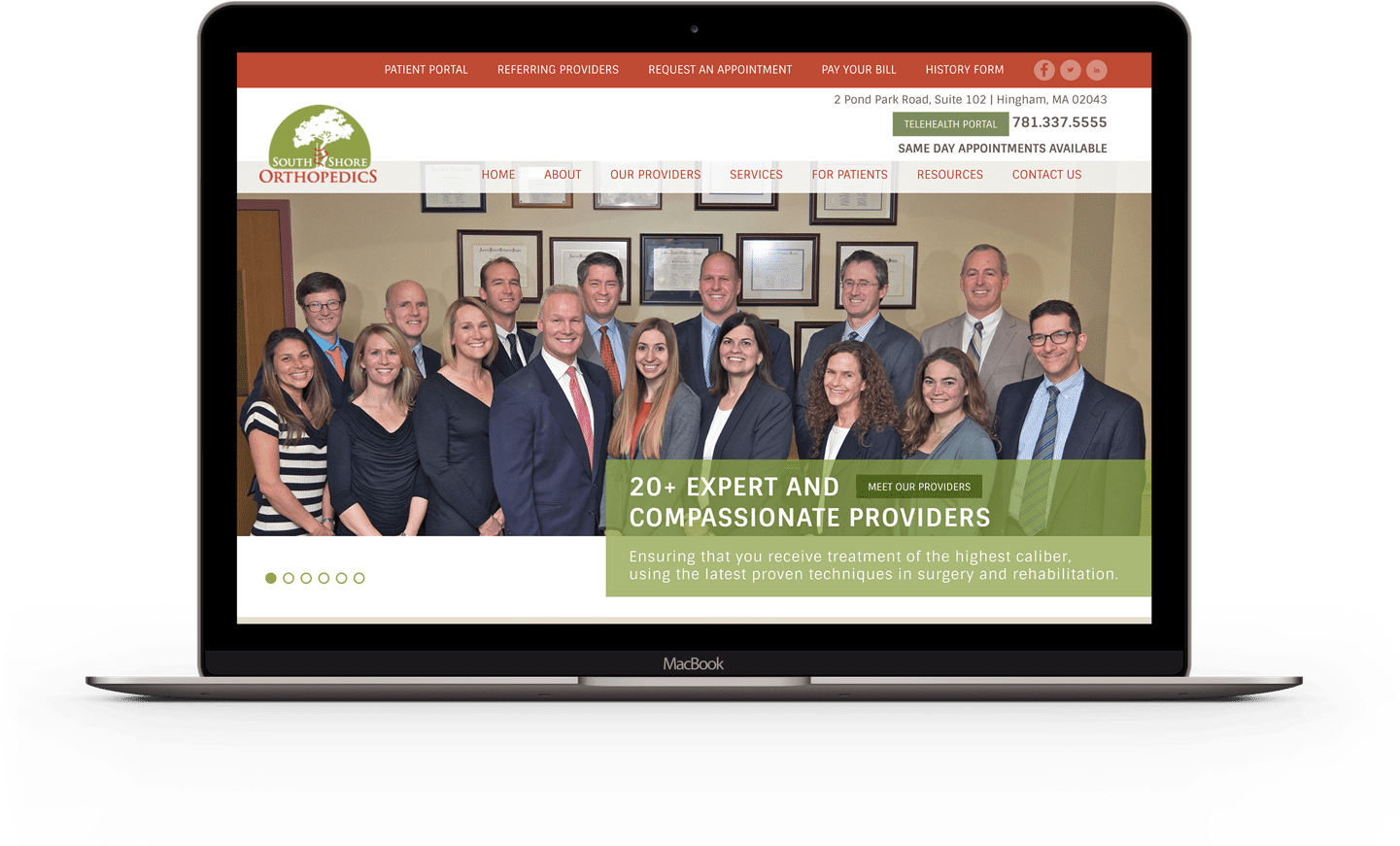 The Goal
To create a modern, user-friendly, and informative website to attract their patients and portray the message of being one of the best and comprehensive practices in the Boston area. It was vital for South Shore Orthopedics to partner with an agency that was communicative, comprehensive, and would be an extension of their practice to ensure there was a true understanding of their needs.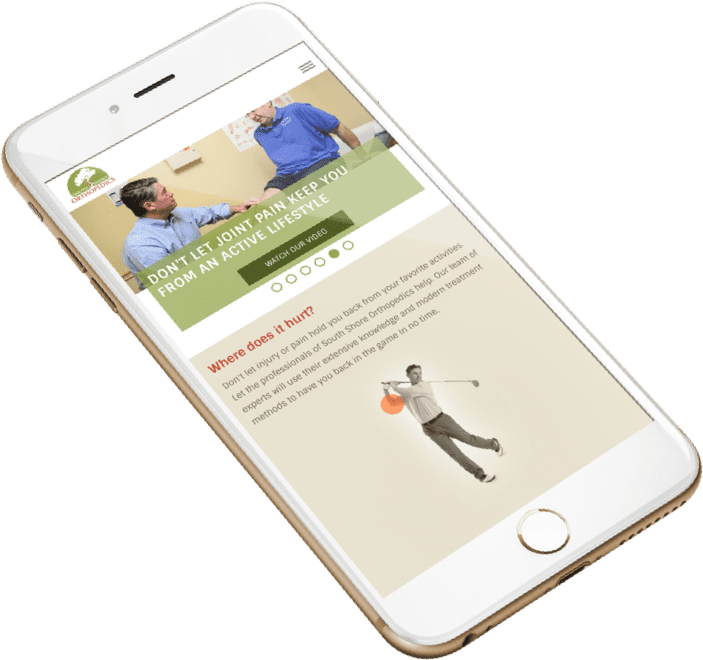 Project Details
When South Shore Orthopedics first reached out to TargetMarket, the number one complaint regarding their current website was that it was very static and not overly aesthetically appealing. At the time, their website did not portray the message of "we are the best" to entice potential patients to schedule with them over the "big city" competitors. Ensuring that the website was informative, user-friendly, eye-catching, modern, and really embodying everything a patient would need was key in order to keep the local patients local, as well as draw patients from closer to Boston.
Interested in working with TargetMarket?
Your accomplishments propel our business, and our expertise fuels your success. This collaboration is at the heart of who we are. Let's work together to solve your biggest challenges—and celebrate your success—as a team.
Contact Us Today!