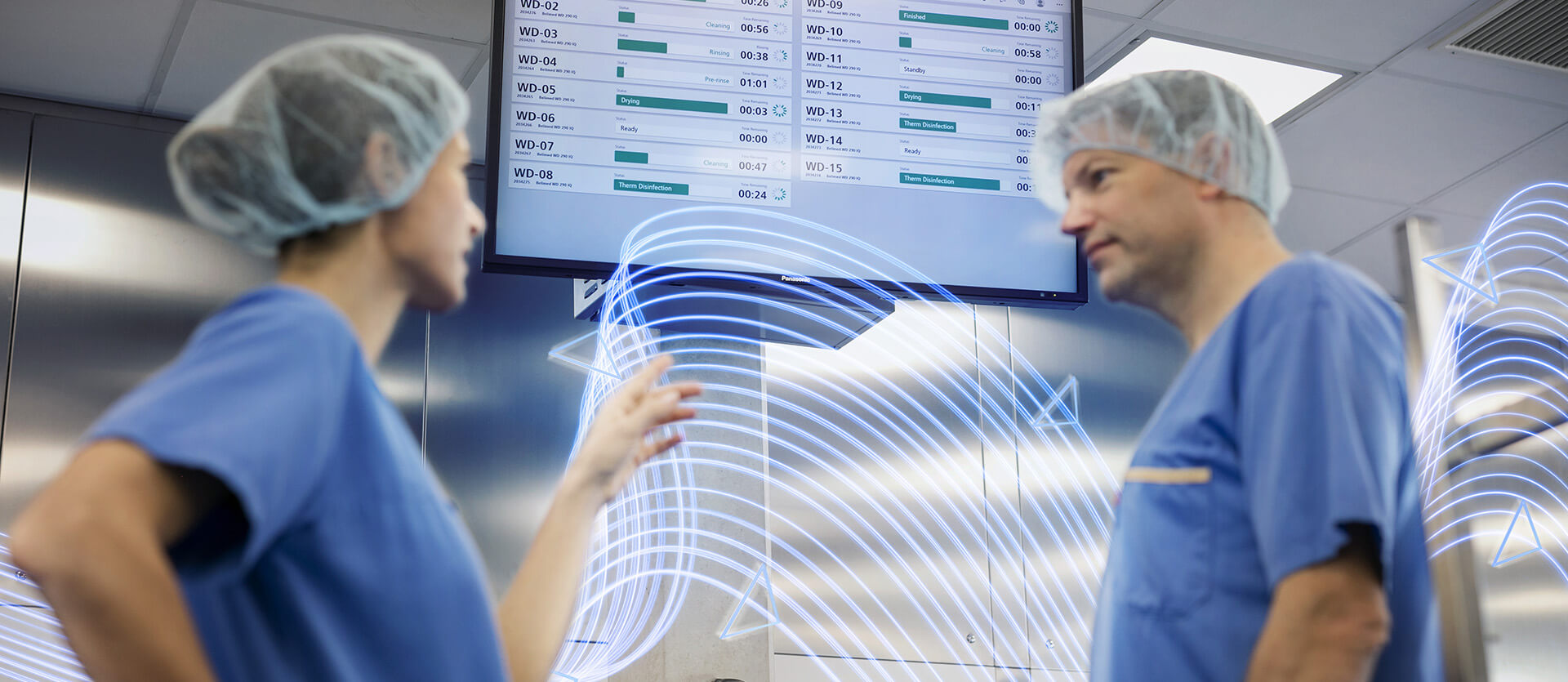 About
Belimed was founded on a long history of fine craftsmanship and precision engineering. They work to combine world-class, stainless-steel workmanship with washer manufacturing expertise to deliver innovative products for the medical industry. Over the past 50 years, Belimed has become more than just a medical equipment manufacturer. Today, they are a leading specialist in sterile processing solutions, providing their customers with a technology-driven portfolio of integrated products and services dedicated to sterilizing, disinfection, and cleaning medical and surgical instruments. Their complete spectrum of sterile workflow solutions includes planning and design, market-leading equipment, consumables, service support, data connectivity, education, and training.
Goal
Belimed approached TargetMarket intending to build brand awareness, optimize the customer experience, and generate commercial success. The heart of Belimed is the equipment it provides, as well as having the experience, proper training, and technical expertise to keep these machines running. By reaching its target audience more effectively, Belimed could get in front of new revenue potentials and generate leads from its three main target groups.
Videography
The best way to exemplify the machines, processes, and expertise of Belimed is through detailed and well-crafted videography. TargetMarket used our comprehensive studio space to spotlight Belimed's products and capabilities in a precise and professional medium.
Paid Ad Metrics
Belimed's paid advertising strategy consists of ads on Google, quarterly campaigns on LinkedIn, and boosted posts monthly on LinkedIn and Facebook. The Google ads focus on Brand Awareness and 4 main pillars, Equipment, Consumables, Planning & Design, & Digitalization, and run monthly with quarterly updates to add new keywords or update content based on website changes. For the quarterly LinkedIn campaigns, we focus on creating messaging and content for specific target audiences based on Belimed's pillars. In 2022, TargetMarket created pillar campaigns for Digitalization and Consumables, offering brochures, announcing new products, offering samples as applicable, and encouraging viewers to reach out to a Belimed rep.
Linkedin Ads Campaigns
Digitalization
Campaign:

Impressions

Unique Link Clicks

Click Through Rate
Consumables
Campaign:

Impressions

Unique Link Clicks

Click Through Rate
Google Ads:
Clicks

Increase of 28.01
Compared to Previous Period

Click Through Rate

Increase of 182%
Compared to Previous Period

Conversions

Increase of 351%
Compared to Previous Period

Cost Reduction

Decrease of 63.53%
Compared to Previous Period
Signage
To showcase the strong and differentiated brand that is Belimed, TargetMarket-owned Charleston Printing created and installed high-quality signage to bring Belimed's branding full circle.

Photography
TargetMarket's photography not only worked alongside our videography in helping paint a picture of Belimed's company and products as a whole, but it also generated quality, unique content to share on various social media platforms. Sharing exclusive, valuable content is essential in garnering social media engagement, so having professional photography to illustrate the expertise and professionalism of Belimed is key to their social media strategy.
Social Media Management
Combining our photography with various graphic design elements, Belimed's social media strategy is dynamic and informative as it meets the goal of conveying expertise on social media. In addition, one of our dedicated account managers monitors all active platforms (including
Facebook, Twitter, and LinkedIn) to ensure timely reactions are taken. Regular meetings with the global team help produce content relative to all customers and specialists in the sterile processing industry and generate conversions from social media channels.