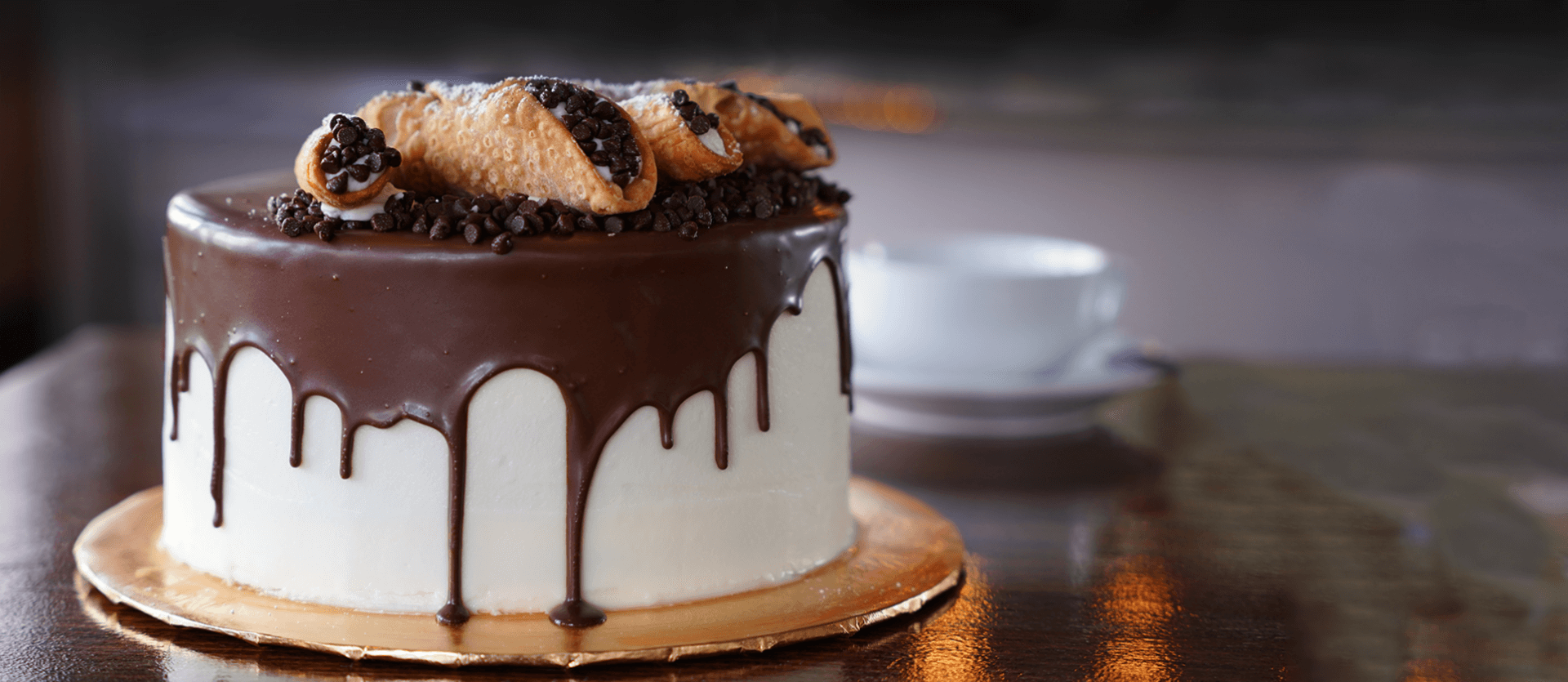 Carmella's

Cafe

& Dessert

Bar
About
Carmella's Cafe and Dessert Bar is an award-winning dessert cafe that is highly regarded by tourists and locals alike. In addition to personal-sized cakes and pastries, Carmella's also has savory lunch items, a coffee bar, and a full range of alcoholic offerings, making it a popular spot from morning until evening.
Goal
The artistry of Carmella's cakes and desserts speak for themselves, so it's understandable why one of the first services Carmella's signed up for was TargetMarket's photography. We used our photos to run ad campaigns and, ultimately, for social media content and a new website as Carmella's continued to sign up for more TargetMarket services. With a second location in Greenville slated to open in early 2023, owner Brian Solari wanted to make sure a complete marketing strategy was set in motion to continue to drive business in his downtown Charleston location and to set his new location up for success.
Branding
The old brand featured an illustrated ice cream cone, which was outdated and no longer a staple on their menu. Through meeting with Brian, he shared the story behind his grandmother Carmella's humble beginnings and its future goals to expand. Carmella's Dessert Bar and Cafe was presented with multiple different logos, with mock-ups of images of storefronts, signs, and coffee cups to help Brian visualize the future of the brand. The final version of the logo best represented the story of Carmella's and had elements that portrayed a warm welcome and genuine hospitality.
Photography
Carmella's signed onto a quarterly photography plan, which includes high-quality photo and video assets shot on-site at its downtown Charleston location. These regular shoots allow for fresh social and ad content and help showcase the latest seasonal offerings and culinary creations.
Advertisements
With fresh, high-quality photos derived from our quarterly photoshoots, we generated new social ads on a monthly basis. Google ad campaigns remained more consistent and focused on building a great outreach and driving more business.
The Results: Paid Search Metrics
In early 2022, we made campaign edits to reorganize the overall campaign structure, target new key words, and adjusted ad copy to ensure Carmella's product offerings resonated with our target audience.
Stats
Impressions

Clicks

Search CTR

Display CTR
Targeted Ad Campaigns
For Carmella's targeted ad campaign, our team created specific Google ads that would generate traffic to the two different sections of Carmella's website based on location. These Google ad campaigns focus on generating online orders and increasing in-store visits. For the social ad campaigns on Facebook and Instagram, we used our creative assets to promote seasonal offerings or any other requested promotion.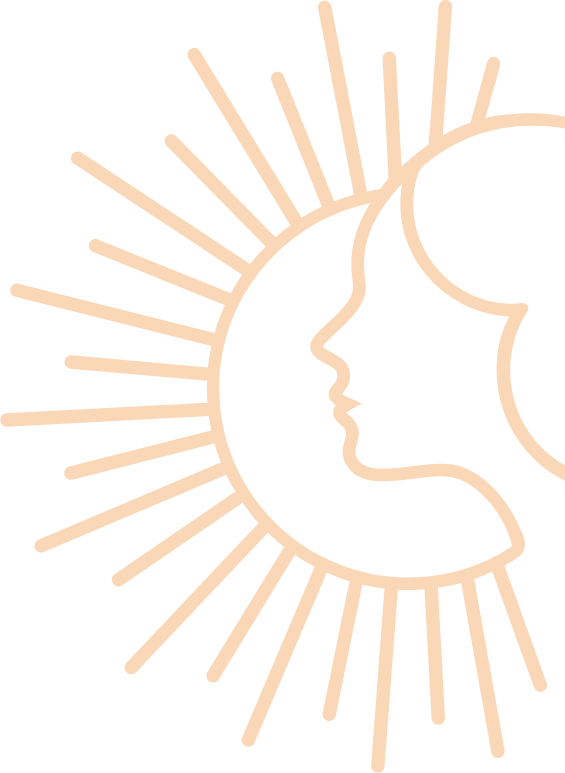 Website Design & Development
With a second location in the mix, Carmella's needed a website that would showcase its product and tell its story while also being able to clearly and accurately relay online orders from two separate locations. Our team worked to create one eye-catching cohesive site that allows for two locations to be featured together in harmony, with different pages that clearly define the ordering process and unique specials for each individual location.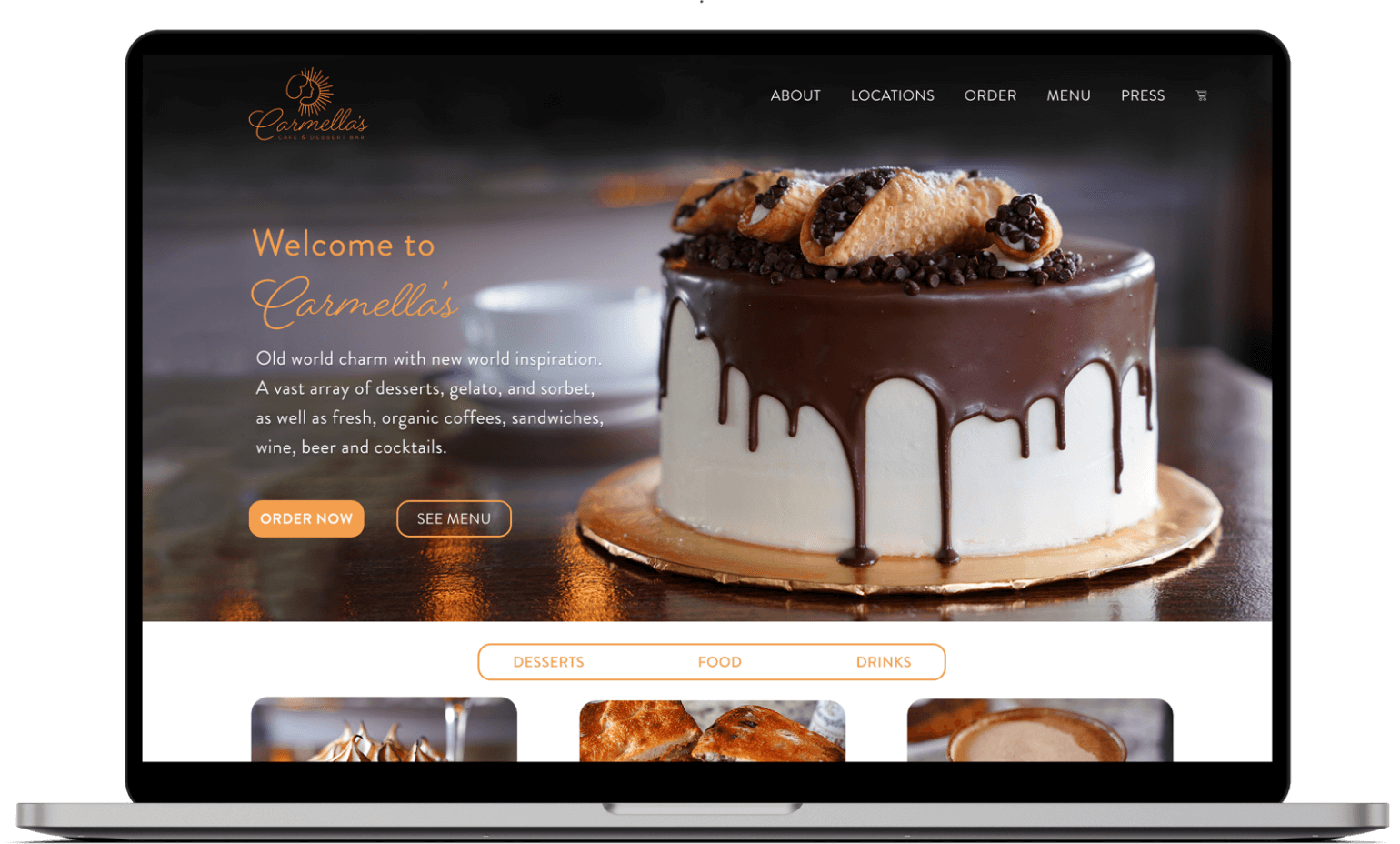 Videography
Video content shot on-site at Carmella's Cafe and Dessert Bar and edited and optimized for each marketing purpose. Smaller clips are used for eye-catching ads and engaging social content, while a longer video format is used on the website to tell the story of Carmella's. High-quality videography elevates Carmella's desserts' beauty and helps set Carmella's marketing apart from its competitors.