About
O'Neill Plastic Surgery is a comprehensive plastic surgery practice located in Charleston, SC. The practice centers around the work of Patrick O'Neill, a triple board-certified plastic surgeon. It features a variety of aesthetic services and minimally invasive methods in addition to more advanced plastic surgery procedures. O'Neill Plastic Surgery features two board-certified plastic surgeons supported by a team of physician assistants, specialists, anesthesiologists, practice managers, concierge, and more.
Goal
O'Neill Plastic Surgery was in need of a marketing strategy and website that could showcase its impressive work and help the practice move from a local to a regional destination for plastic surgery. They required a new website to help solidify their brand, an SEO strategy to drive organic searches, and an effective advertising campaign to attract new potential patients.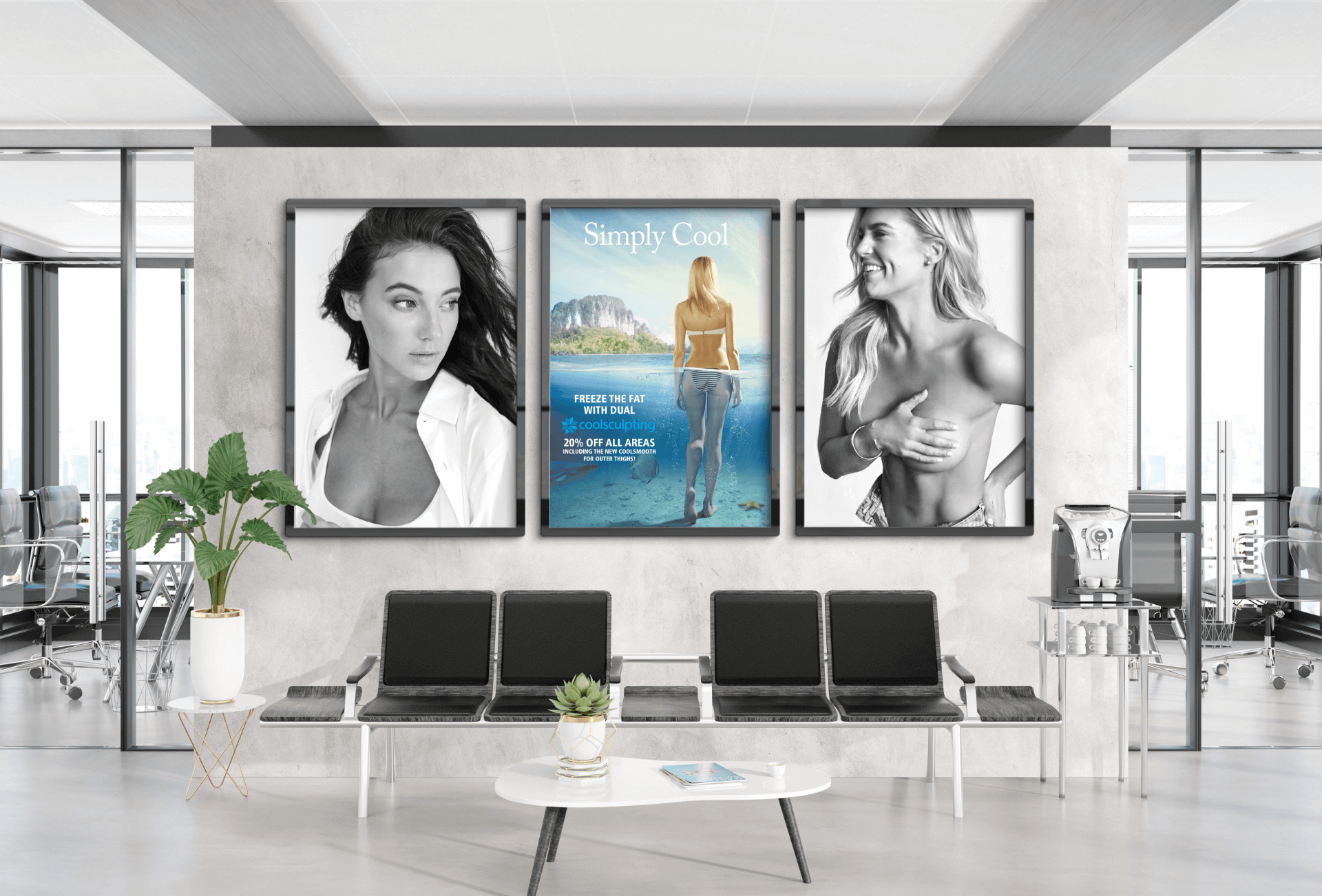 Advertisements
A strong advertising campaign was needed to direct website traffic to the new O'Neill Plastic Surgery website. In early 2022, campaign edits were made to reorganize the overall campaign structure, target new keywords, and adjust ad copy to ensure O'Neill's services and product offerings resonated with our target audience.
Our "Plastic Surgery Procedures" campaign ran from August 2016 to April 2021 and had a total of 3,755 conversions. We paused this campaign due to O'Neill being booked out for Plastic Surgery procedures for 6 months to one year. This allowed us to run campaigns more focused on the cosmetic side of things, such as skin treatments, laser treatments, fat reduction, and injectables/Botox. Because plastic surgery is still the main component of O'Neill's business, we wanted to ensure that they were appearing for plastic surgery-related search queries.
Paid Search Metrics
In early 2022, we made campaign edits to reorganize the overall campaign structure, target new keywords, and adjust ad copy to ensure O'Neill's services and product offerings resonated with our target audience.
Click Through Rate Increased by

Conversions
Increased by

Average Cost Per
Click Decreased by

Average Cost Per Conversion Decreased by
Stats
Traffic to the Website From
Paid Search Increased by

Average Session
Duration Increased by

Impressions
Increased by

Clicks on Ads
Increased by
Stats
Impressions

People Reach

Unique Links

Click Through Rate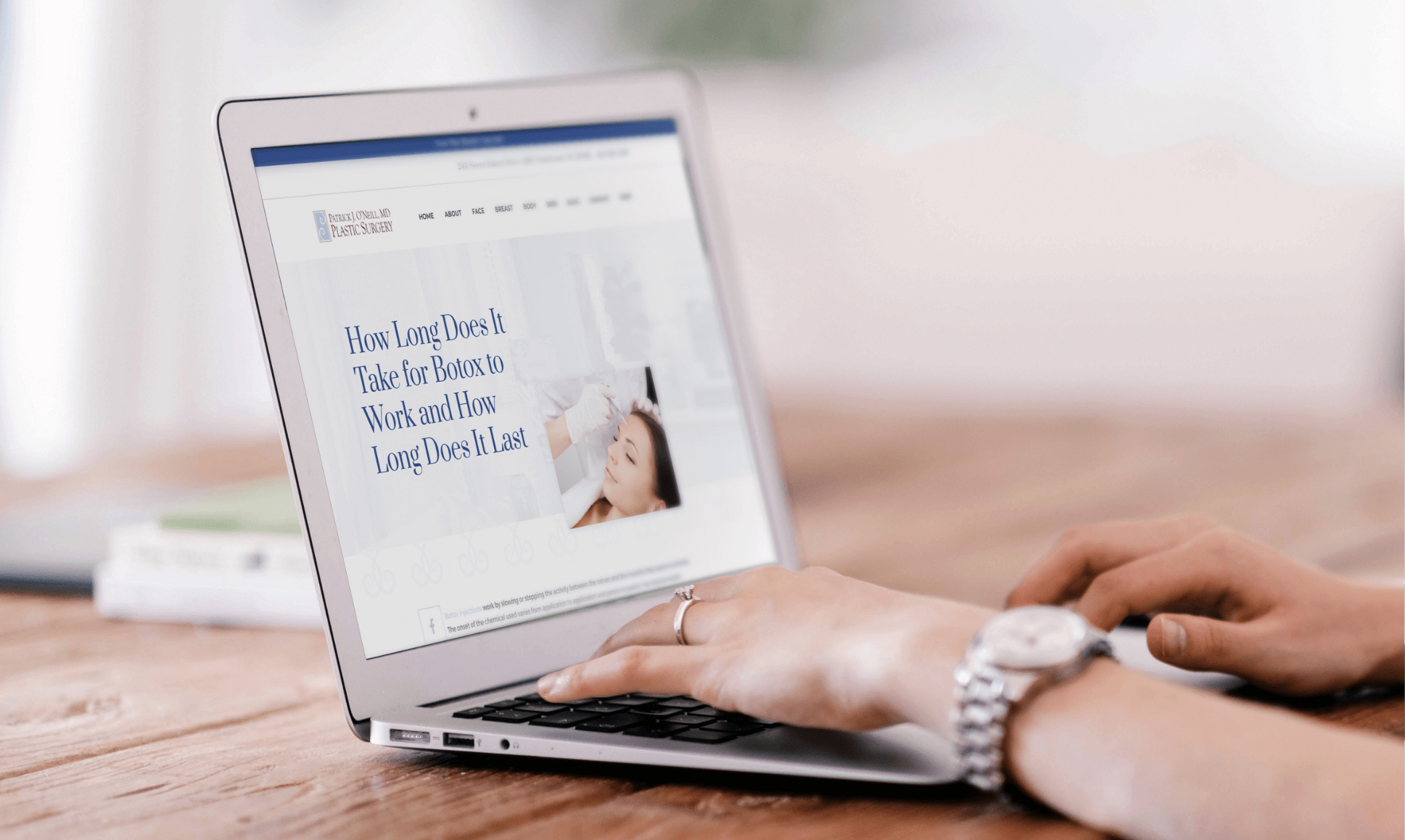 Blog Content Creation
To support the new website's Google rankings, we implemented our SEO strategy in the form of original and optimized blog content. By producing two researched and relative blogs per month, we help keep the website updated with fresh content and help support Dr. O'Neill as one of the experts in his field.
The Results
The best performing blog in 2021 and so far in 2022 is:
"How Long Does It Take For Botox To Work & How Long Does It Last"
Total Page Views

Unique Page Views
98% of Traffic is Coming from Organic—Blog is Optimized For SEO
Website Design & Development
An effective online presence is a critical component of your business' success. Websites are also a vital tool in delivering cost-effective communications and improving overall customer satisfaction. In addition to providing an impressive desktop display, we also optimized the site for mobile devices.
Through our design, photography, and videography, we could accurately tell the story of O'Neill Plastic Surgery and then continue to support their success through results-driven ad campaigns and optimized SEO content.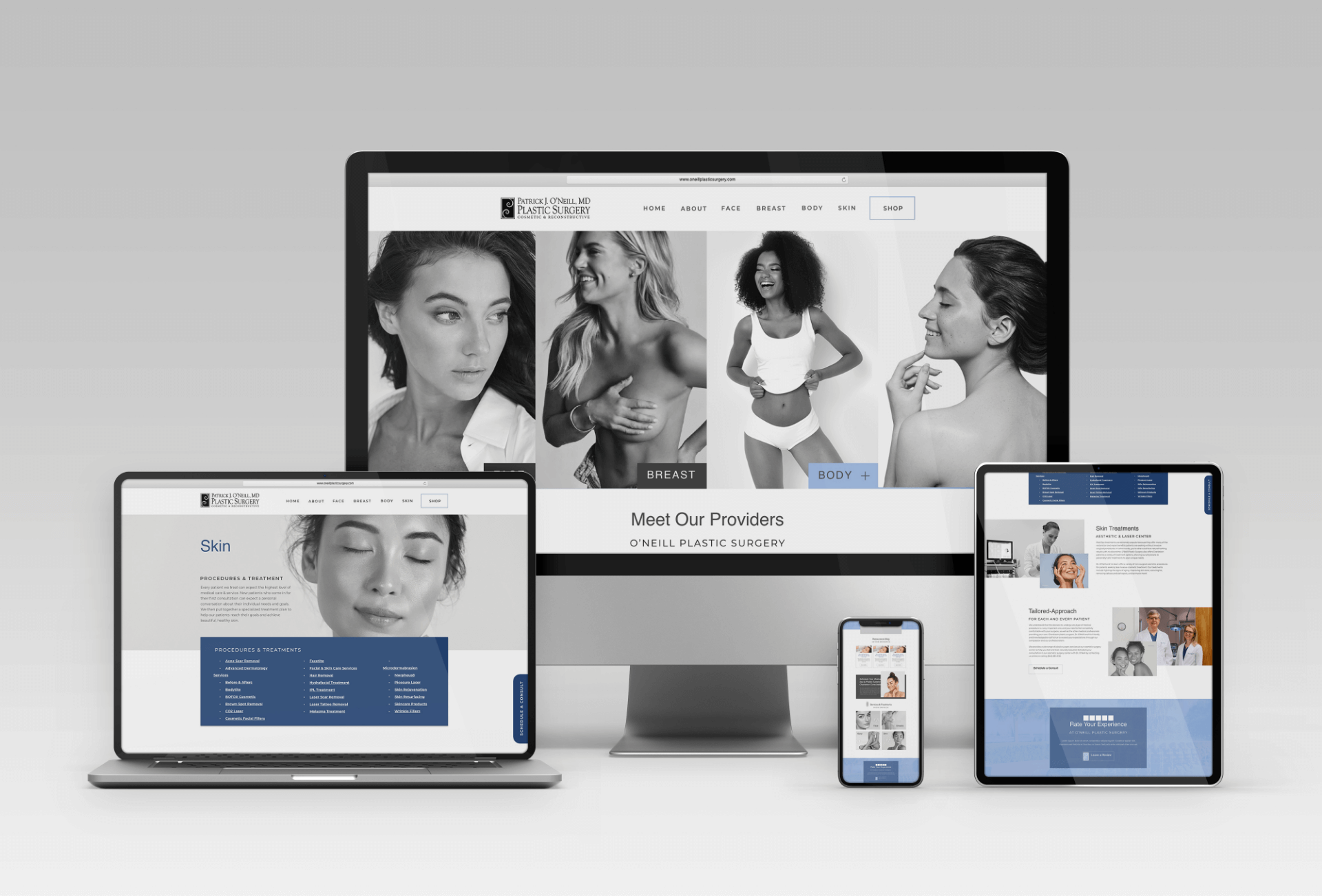 Website Metrics
The website edits lead to more engaging content and a user-friendly experience that lead them to spend more time on each page. Sessions are the total number of visits to your site. An increase in sessions per user means the O'Neill site had more users who returned post-launch.
Stats
Average Time On Page Increased by

Average Redirection Time (Sec) Decreased by

Average Page Download Time (Sec) Decreased by

Average Number of Sessions Per User Increased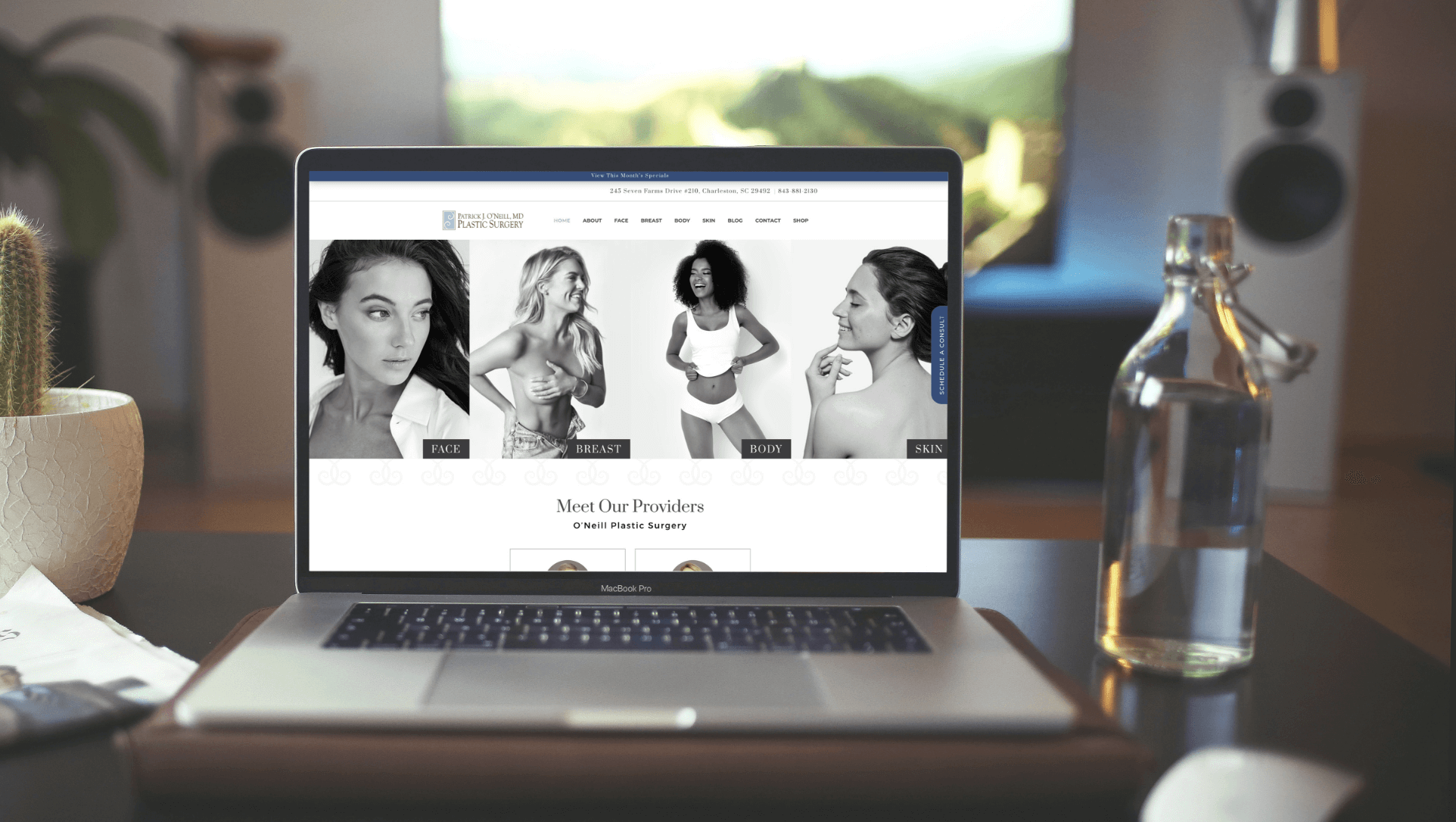 Increased
Page Views
Schedule a Consult
Pageview Increased by

Unique Pageviews Increased by
Photography & Videography
To elevate the new O'Neill Plastic Surgery website above competitors, we incorporated original photo and video content within our design. Our photography and videography not only help to facilitate a personalized professional aesthetic, but our splash video page adds a unique visual introduction to O'Neill Plastic Surgery. The use of this splash video, as well as other photography taken within the office, helps convey the overall look and feel of the practice.