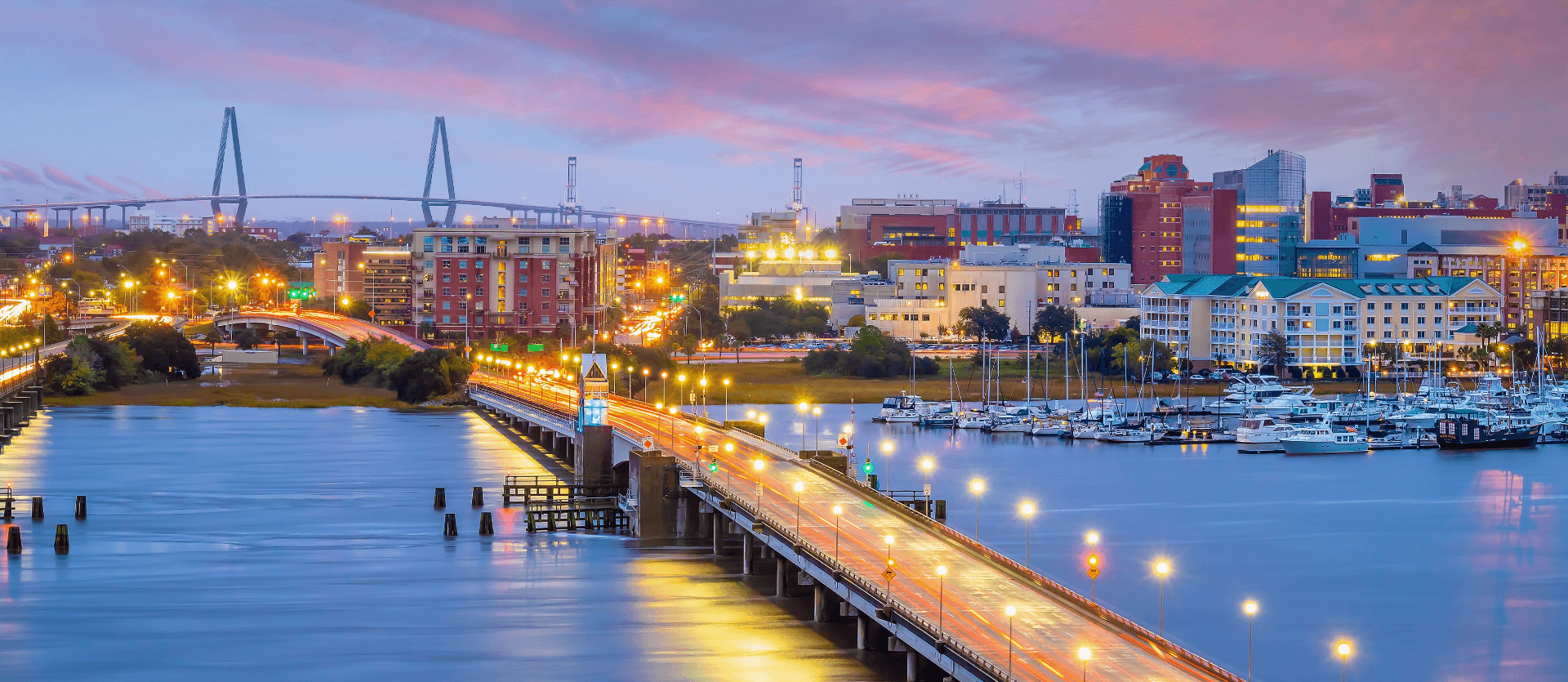 About
Sands Investment Group is America's fastest-growing triple net lease company specializing in the buying and selling of lease properties for private institutions and investors nationwide. Sands Investment Group's brokers specialize in restaurants, retail, industrial, multi-family, and everything in between. The company has over 3,500+ transactions, $6.8 Billion in real estate tractions, and is continuing to grow! Along with being nominated as one of South Carolina's 50 Fastest Growing Companies, Sands Investment Group has been nominated for three consecutive years on the Inc. 5000 List, the most prestigious ranking of the fastest-growing private companies in America.
Goal
Sands Investment Group approached TargetMarket with a full range of goals, including strengthening the brand's online image, building awareness and exposure, and continuing to be a resource in their field. One of the first steps in creating a well-rounded online presence was a new website, complete with elevated functionality for buyer needs.
Exclusive Content
Part of maintaining SIG's role as a resource in the commercial real estate industry was by helping to generate exclusive content for their website in the form of unique PDFs. This information was sourced from exclusive blog content and is showcased on their website to elevate their social content and paid ads, generating more sign-ups for email marketing.
Press Releases
In addition to creating original relevant, and engaging blog content that includes the latest news and information, our team at TargetMarket also took charge of reaching out to press publications to release the latest news to the public.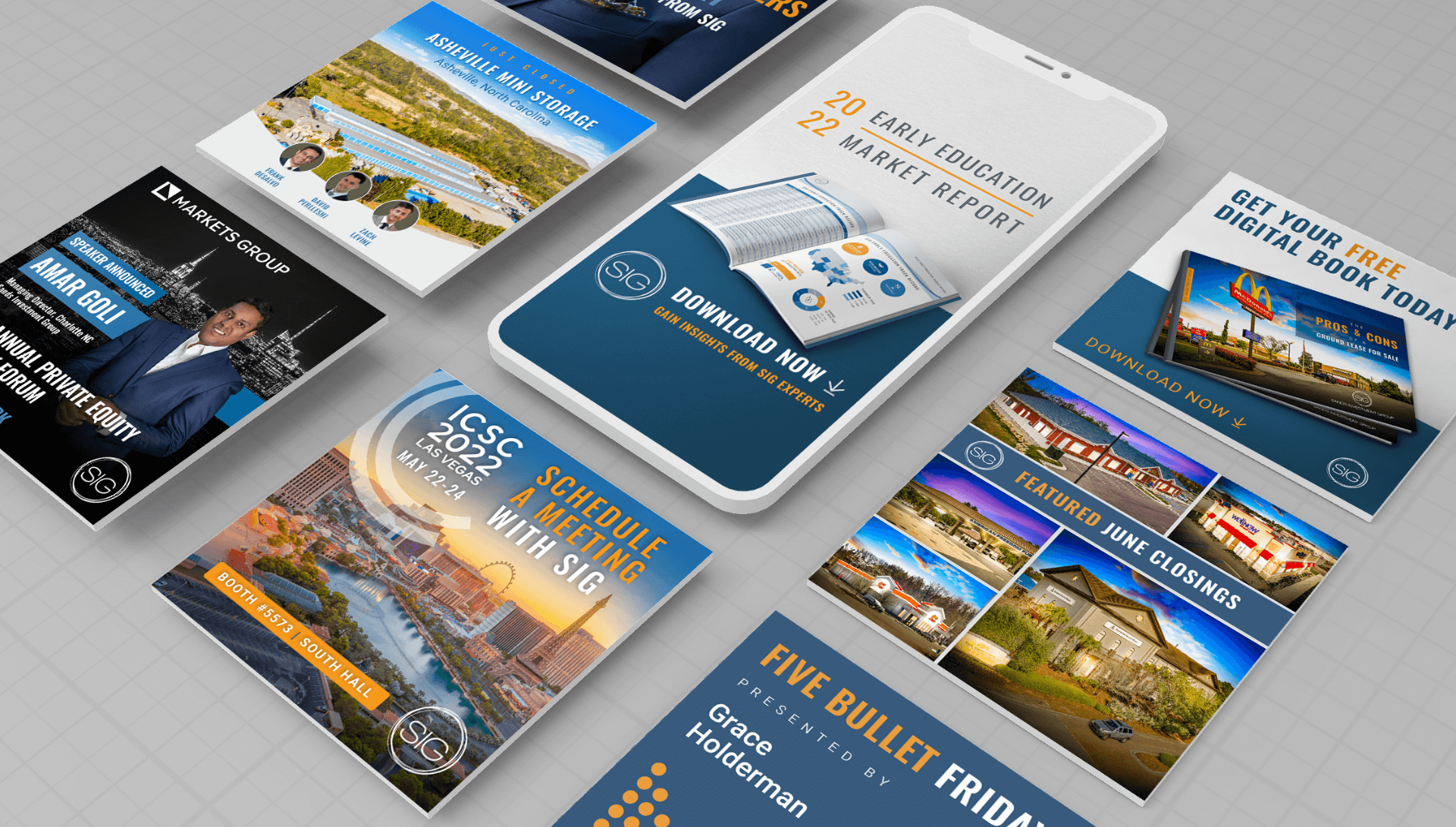 Social Ad Designs
Part of the marketing strategy for Sands Investment Group included comprehensive social ad design. These social ad designs were optimized for each individual social media platform, including Instagram, LinkedIn, Facebook, and Twitter. Our team also worked to create custom animated GIFs, links, and tags to separate SIG's content from their competitors.
Social Media Management
TargetMarket's social media management of SIG's social media platforms consisted of unique and engaging social media content optimized for each social platform. This social media content focused on everything from introducing and showcasing SIG's investment advisors, brokers, and employees to promoting events and conferences. Each post is catered specifically to SIGs' needs and goals. In addition to creating, optimizing, and scheduling all social media content, our team also took the lead regarding brand training and overall social media guidance. This guidance consisted of a customized presentation to the Sands Investment Group brokers to provide them with the tools they need to succeed on social media.
Facebook Ads:
7 Month Timeframe
Impressions

Reach

Unique Link Clicks

Landing Page Views

Click Through Rate

OM Downloads
Website Metric Increases:
Website Users
Increased by

New Users
Increased by

Sesions
Increased by

Pageviews
Increased by
LinkedIn Ads:
Industry Market Report
Impressions

Clicks

Downloads

Click Through Rate

*Industry-Wide Average: 0.39%
Portraits
A company as professional and successful as Sands Investment Group required high-quality photography and portraits to match its reputation. Our in-house photography and videography team used their skills to elevate the social media and website content and better showcase SIG's employees.
Website Design
In order to reach SIG's goal of strengthening its online presence, the first step was to redesign its website to more accurately reflect who Sands Investment Group is as a company. TargetMarket was tasked to redesign the website with increased functionality and organization and streamline it to fit SIG's specific needs. Some of the pain points SIG had with its original website were how its listings and team members were presented. TargetMarket started from the ground up to ensure that the new website would bring a clear, user-friendly experience.
Brand Video & Messaging
We used our videography services to help showcase Sands Investment Group's Inc. 5000 Award in a concise and engaging way. This brand video not only spread the word about SIG's accolade, but the combination of our storyboarding, editing, and presentation on social media helped to provide a closer look into Sands Investment Group as a company.
Tradeshow Graphics
Our team helped bring their designs into a new dimension with high-quality tradeshow graphics used at Sand Investment Group's conference in Las Vegas. Each graphic was carefully created using specific sizing, spacing, and dimensions using SIG's custom color schemes.