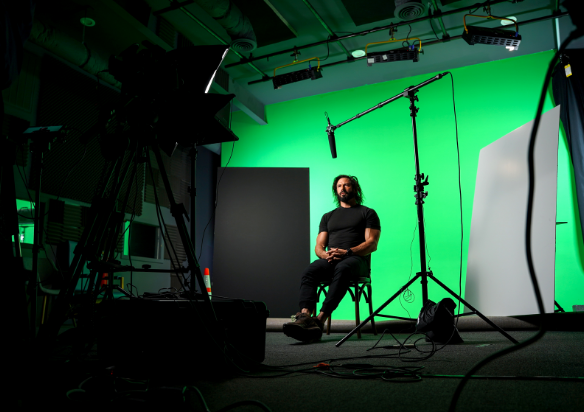 The Studio
Rift Studios is a premier videography and photography studio located in Charleston, SC. The 3,000 square foot completely soundproofed studio is equipped with a large cyc wall that provides a seamless backdrop for video and photo shoots.
Available to rent for half or full days, or extended periods as needed, the studio adapts to be the ideal venue for videography, photography, sound recording, and special events.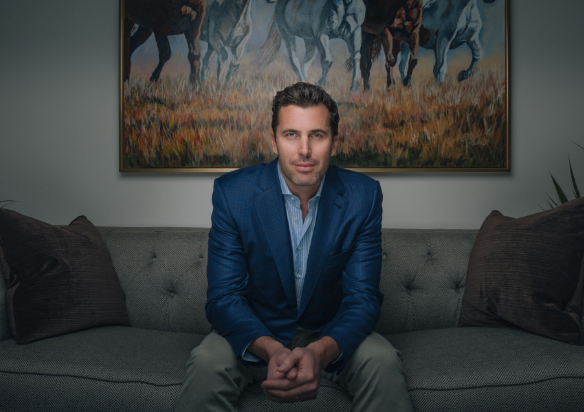 Rift Productions
The popularity of video and photo marketing is soaring, and we have the latest talent and technology to get you ahead of the game. Our award-winning videographers and photographers will capture your story and transform it in a way that will captivate your audience.
We're here to help elevate your brand. Reach out to us today to see how our seasoned professionals can fulfill your creative needs.
Rift Studios
Rift Studios is outfitted to be a first-class production space for videography. The studio's expansive cyc wall has white and green screen backdrop options. Complete soundproofing provides studio-quality sound recording, and a ceiling grid allows limitless lighting possibilities. Twin barn doors allow commercial vehicles to haul equipment into the studio and remain inside during production if necessary.
White Cyc Dimensions:
45' wide (long side) x 20' wide (short side) x 14' tall (12' to grid) x 15' floor depth
Green Cyc Dimensions:
18' wide x 14' tall (12' to grid) x 8' floor depth
In addition to the main studio, a large soundproof makeup, hair, and wardrobe space is equipped with mirrors and lights so that clients and talent can get ready on-site. There is also ample room for editing and workflow spaces within the main studio, and the building has office space with studio views to keep producers on site. There are also ten movable 55k grid lights and two 100amp lunchbox units on the studio floor and power options to fly throughout the grid if needed.
Rift is an ideal production space for:
Films
Commercials
Interviews
Music videos
TV shows
Web content
Rates
Hourly: $150 per hour
Half-Day (5 hours): $595 per day
Full-Day (10 hours): $995 per day
Prep/Strike Day (8 hours): $650 per day
Overtime: $200 per hour
*Minimum rental is 3 hours. These rates do not include equipment rental or additional studio services. CYC repainting is done prior to every booking and included in the above rates.
Location
The convenient location in West Ashley at 1856 Belgrade Avenue is in a quiet neighborhood that is minutes away from restaurants, downtown Charleston, and the Charleston International Airport.
There is plenty of on-site parking for production trailers, commercial vehicles, transportation vans, and crew vehicles.
Rift Studios is a great place to impress your clients on your next video or photo shoot. You and your crew will love the functional space and extra details that keep your production running smoothly.
Rift Productions
We listen to your advertising goals and take a creative approach to craft a message that will appeal to your audience. We use unique concepts and innovative techniques to produce stunning photography and videography results.
Our award-winning professionals will translate your history, passion, and culture into visuals that will capture the attention of your viewers. Our team will assist you if you need internal videos on company culture, employee interviews, or testimonial videos. Our production team tackles on-site videos, drone footage, interviews, video testimonials, event marketing, and visual storytelling.
Capabilites
Branding Videos
Motion Graphics
Video Advertisements
Website Video Headers
Social Media Video Campaigns
Drone / Aerial Photography
Product Photography
Portraits & Group Shots
Lifestyle Photography
Photography
We cannot overstate the importance of professional imagery in marketing your brand. A professional photoshoot can help you maintain a consistent look and feel across all platforms you use to connect with your audience, such as your website, social media, and print marketing materials. From headshots and product images to styled branding, our photographers will capture images that tell your company's story and leave a lasting impression.
Videography
Our videography services are unique in that we create high-quality videos and have an in-house support team ready to ensure your video reaches the right audience through effective marketing strategies.