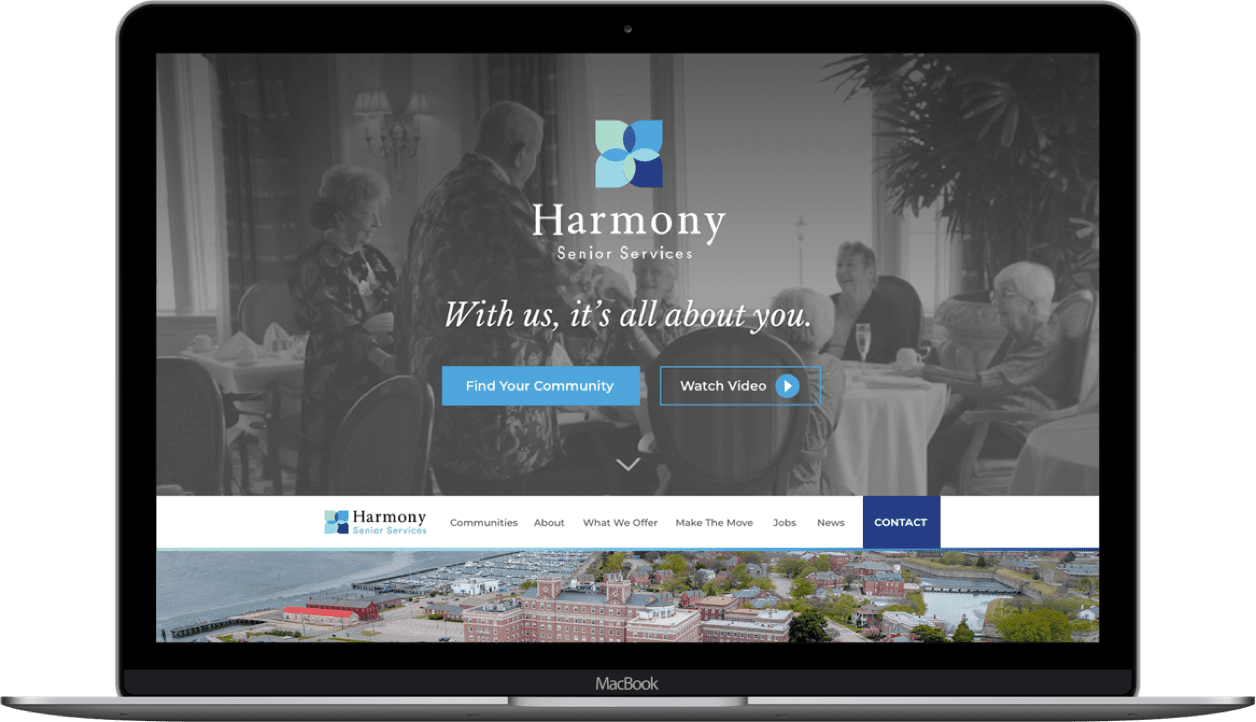 The Goal
Create a website that conveys the "Harmony Difference," and the highest quality of care Harmony Senior Services provides its residents at their senior living communities across the Eastern United States. Our team not only created a one-of-a-kind site for Harmony Senior Services, but also created a custom site for each of their communities.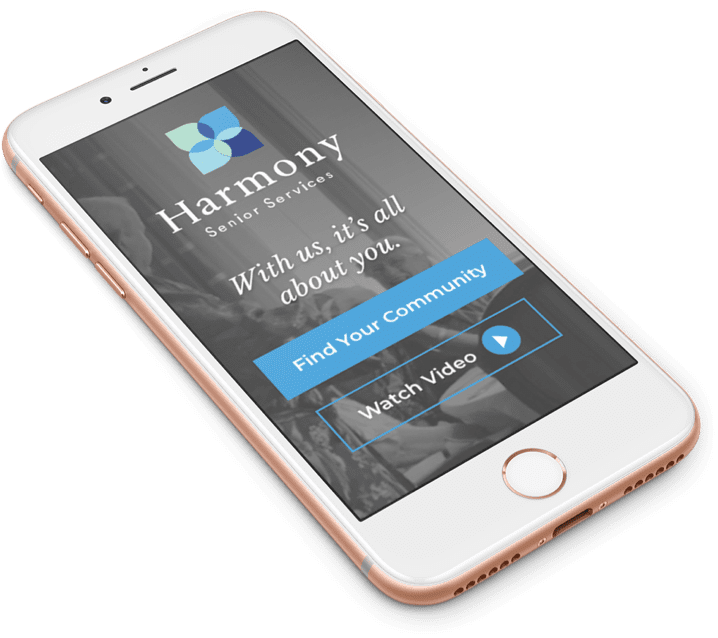 Project Details
We jumpstarted our partnership with Harmony Senior Services by crafting a rebrand package that repositioned the company as vibrant and timeless as they continue to grow their presence in the senior living industry. We utilized the updated branding as inspiration for the website design and continue to pique interest with videography, social media and digital marketing to show how potential new residents can live life in Harmony.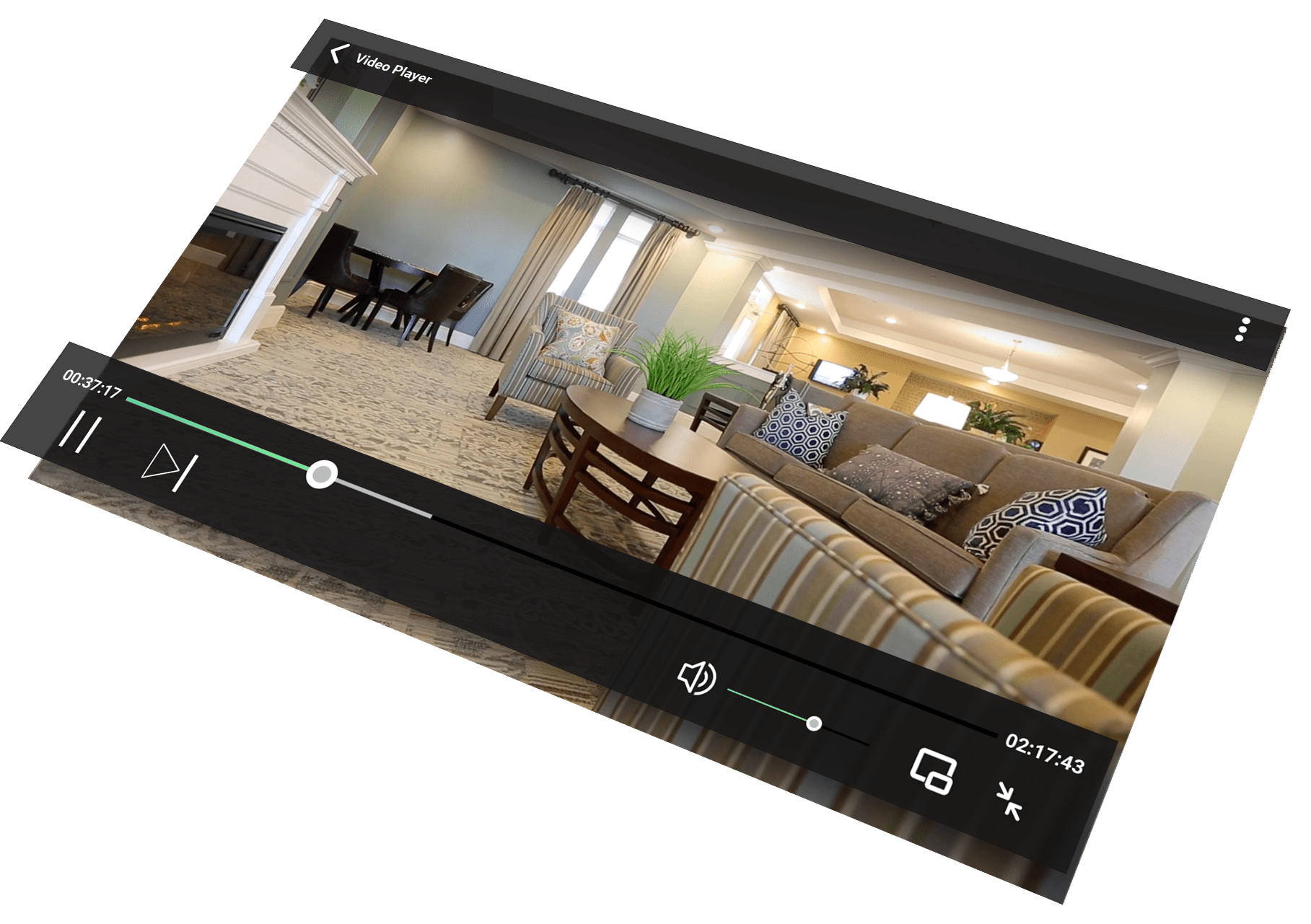 Video Details
To showcase what life in Harmony provides, our team travels to communities throughout the country to capture heartfelt stories from residents, residents' loved ones and staff. From displaying the pristine personal accommodations and delicious dining, to highlighting social activities and staff's attention to care, we transport viewers into Harmony's home.
Interested in working with TargetMarket?
Your accomplishments propel our business, and our expertise fuels your success. This collaboration is at the heart of who we are. Let's work together to solve your biggest challenges—and celebrate your success—as a team.
Contact Us Today!