Work
Elite Patient Care
Elite Patient Care provides continuity of care for patients and their families in multiple settings including post-acute care, palliative care, chronic care management, population management, and more. With more than nearly 400 locations throughout nine states, Elite Patient Care enlisted TargetMarket to help communicate their expansive healthcare network through digital media and attract new clients.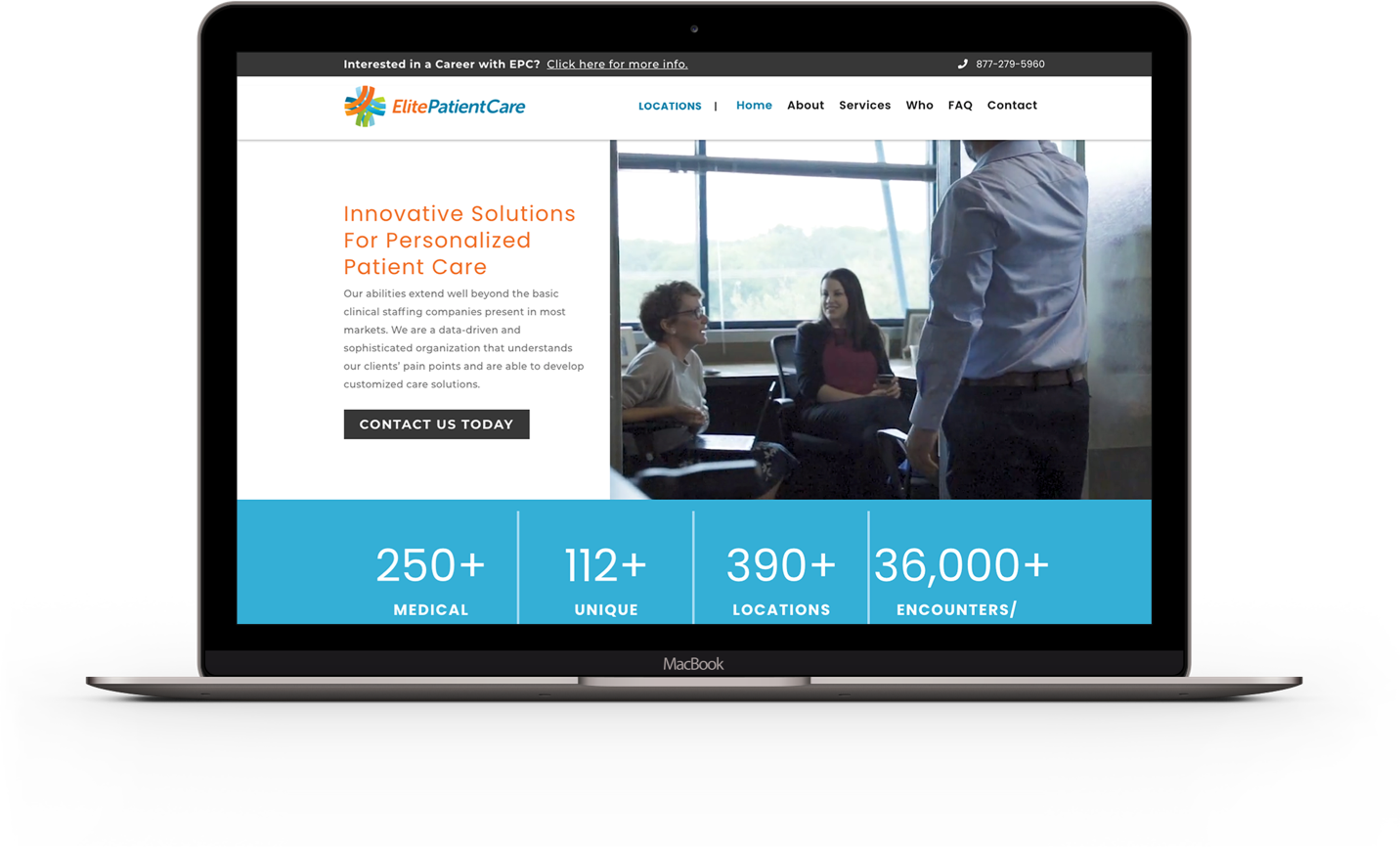 The Goal
Elite Patient Care is a technologically savvy healthcare organization which was important to convey not only through their messaging but also in aspects of the design and functionality of their website. To achieve this, TargetMarket designed a website with clean, modern design and strong bold colors, as well as interactive features and parallax effects. With growth as the goal, the website was designed to easily be scaled as they increase their presence with new locations in additional states.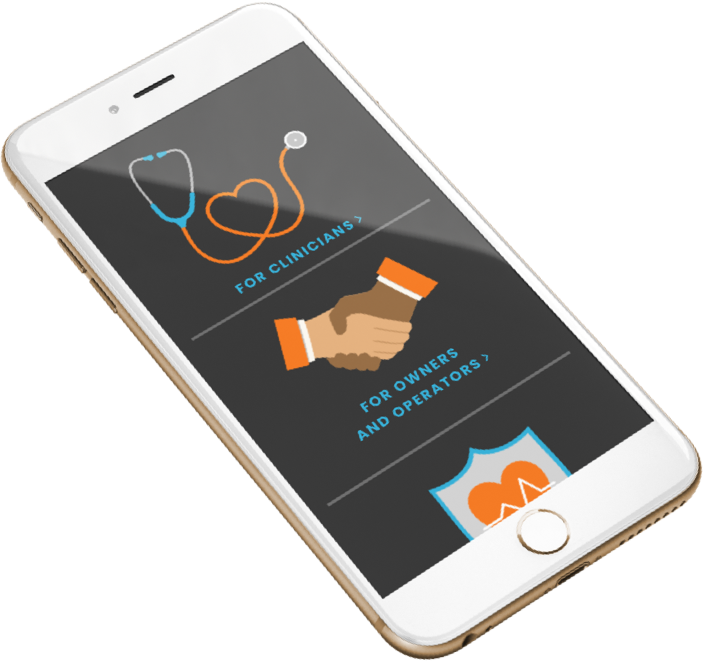 Project Details
Both TargetMarket and Elite Patient Care are highly data-driven, which made us a great fit to work together. To demonstrate their reach, we featured an interactive map on the homepage of the website with a hover feature so visitors can easily see how many facilities and what type of facility are located in each state. The website also includes custom branded charts which were identified as a vital feature for converting visitors to clients.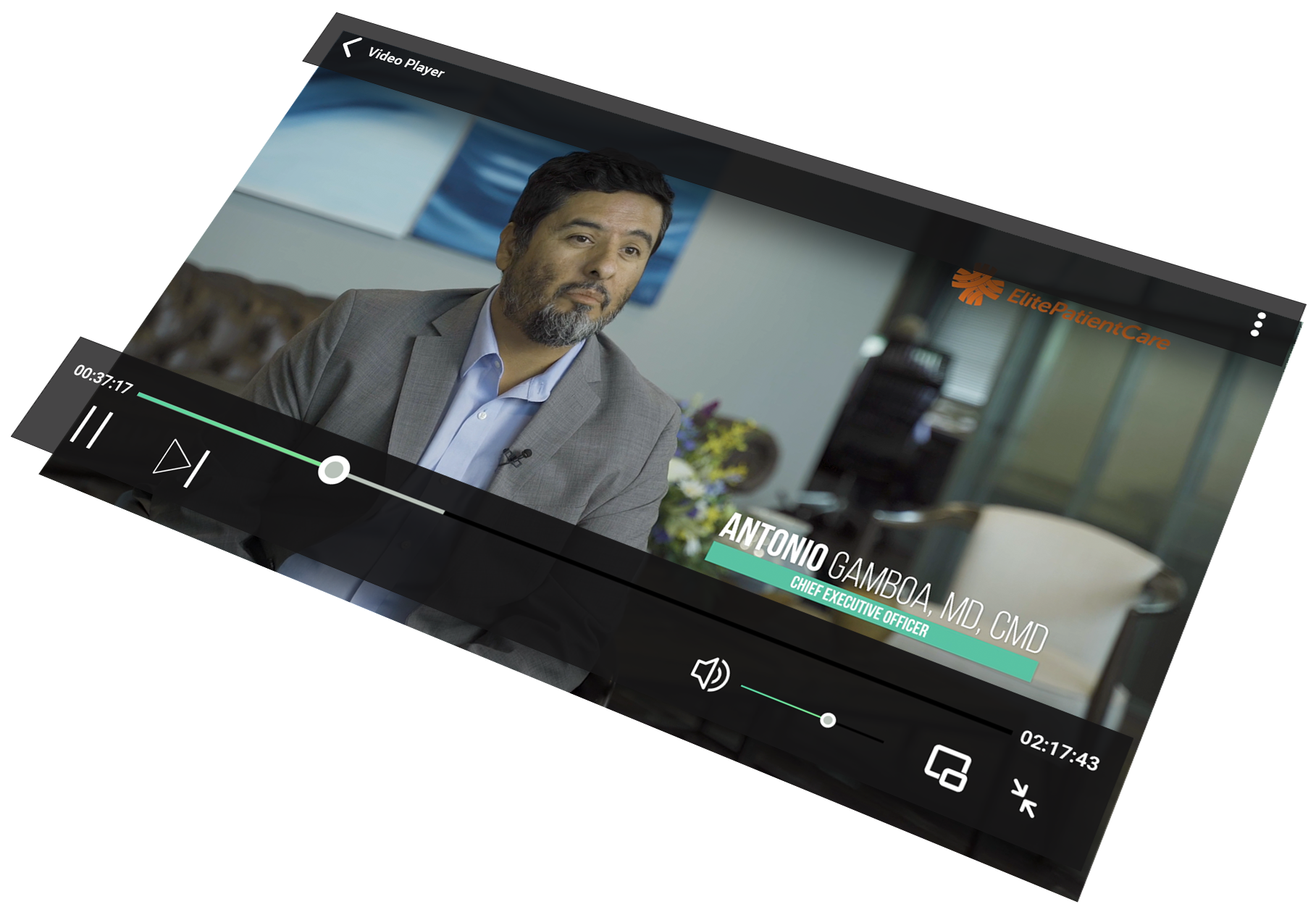 Video Details
With Elite Patient Care having such comprehensive service offerings, we knew the best way to communicate what they do was through video. Our award-winning videographer traveled to their Austin location to film interviews with various members of their team. The video helps humanize their company and tell their story in a dynamic engaging way. It's featured prominently on the website and will also be repurposed for social media. 
Start Growing Your Business Today
Your accomplishments propel our business, and our expertise fuels your success. This collaboration is at the heart of who we are. Let's work together to solve your biggest challenges—and celebrate your success—as a team.
Get Started