Work
Carolinas Fertility Institute
Carolinas Fertility Institute is a multi-physician practice with decades of experience providing excellent care in the treatment of infertility to patients in Charlotte, Greensboro and Winston Salem, North Carolina. Learn more about the custom digital marketing strategy we implemented to increase their brand awareness and attract new patients.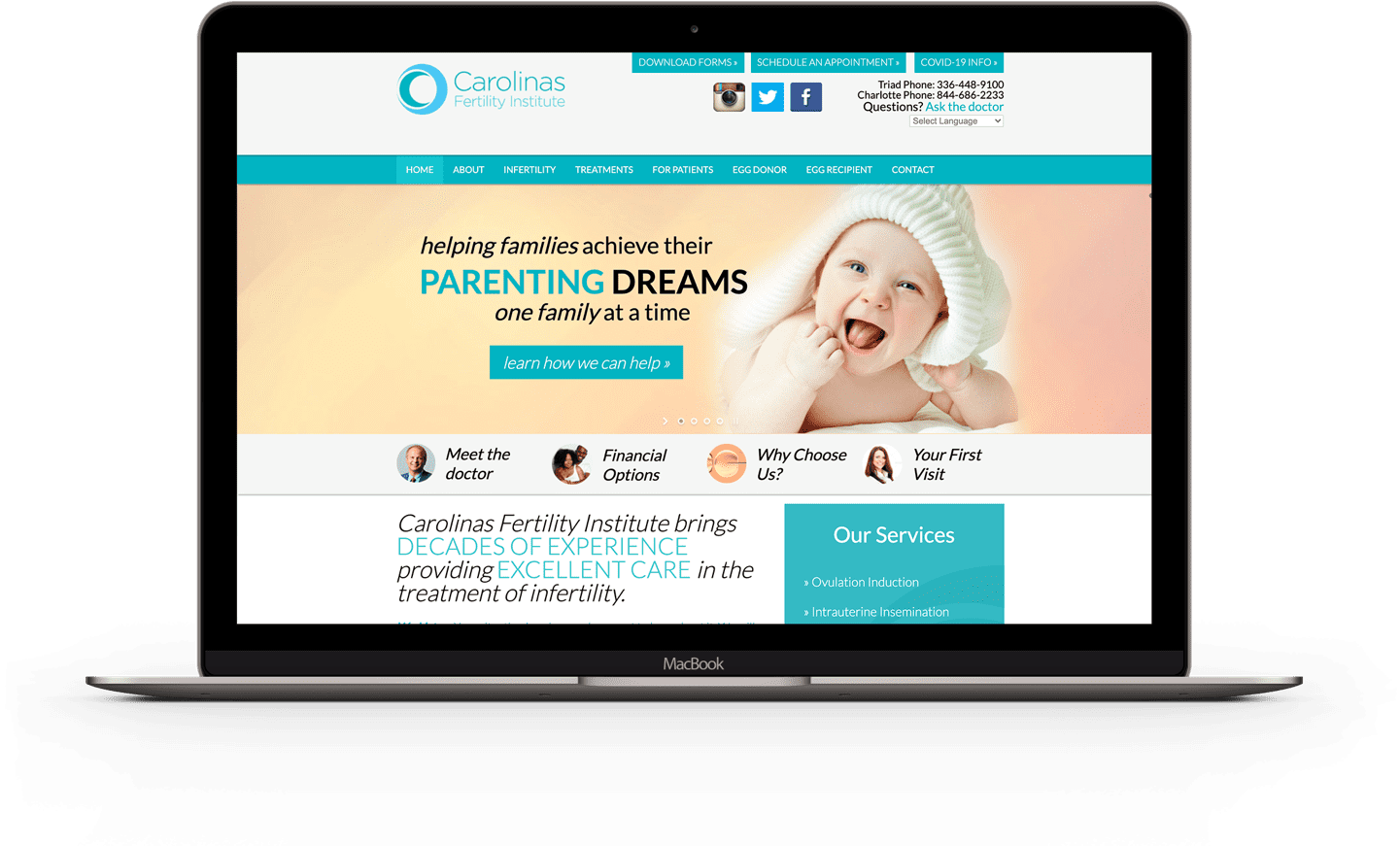 The Goal
To attract infertility patients and afford them easy access to speak with Dr. Yalcinkaya directly. Additional goals included creating a credible online resource for education about starting or furthering fertility treatment with the ability to easily add new locations and providers to the website as the practice has grown.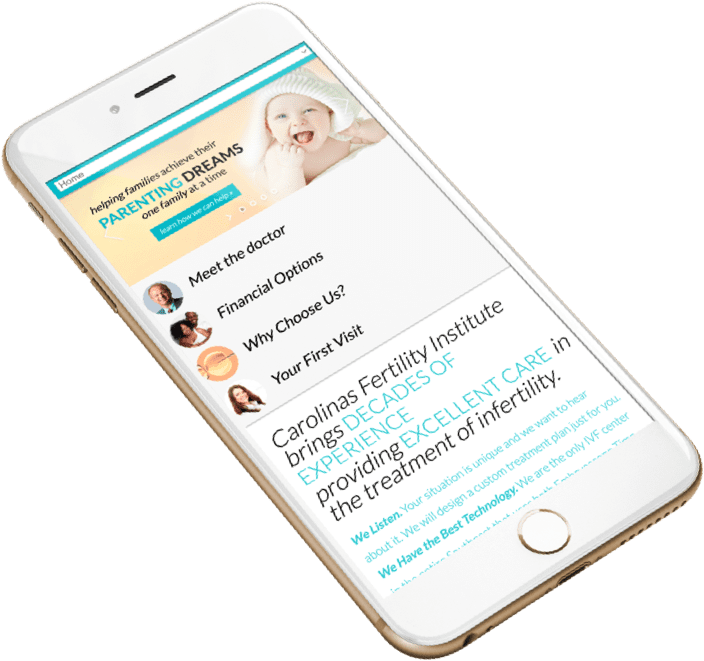 Project Details
Together with CFI, TargetMarket was able to create a user-friendly website with an accessible call to action to speak with Dr. Y directly. By using the latest best practices in UX web design, SEO and paid ads management, we've been able to help position Dr. Y and his team as experts in their field.  With growth as the goal, the website was designed with scalability in mind so that additions to the site could be made seamlessly as to not appear as though they were afterthoughts.
Interested in working with TargetMarket?
Your accomplishments propel our business, and our expertise fuels your success. This collaboration is at the heart of who we are. Let's work together to solve your biggest challenges—and celebrate your success—as a team.
Contact Us Today!